Traumatology
To relieve the pain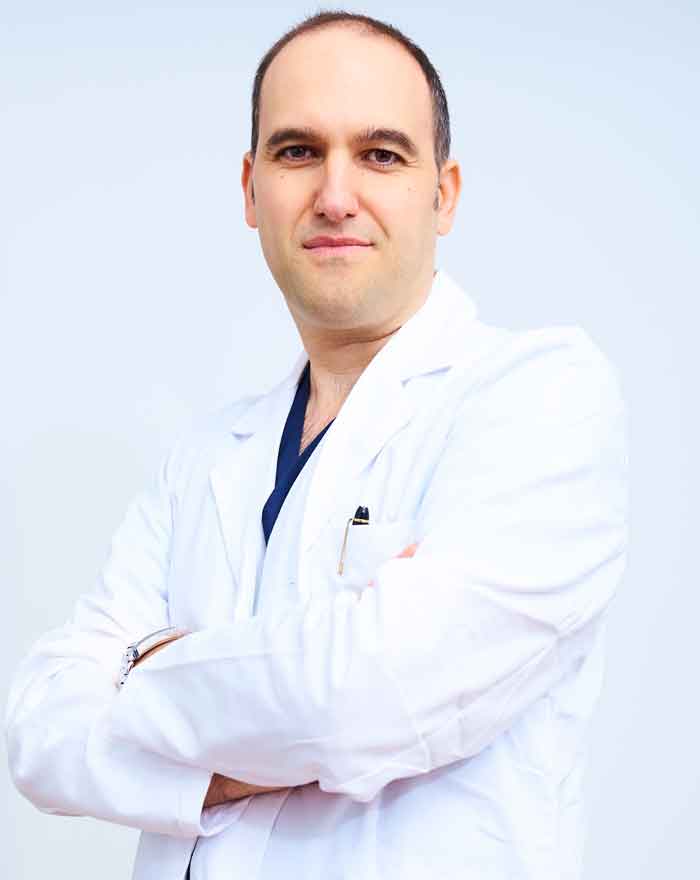 Dr. Pablo Martinez
We are pleased to have won with Dr. Pablo Martinez an outstanding specialist for pain therapy and traumatology. Dr. Martinez has more than ten years of experience in the treatment of osteoarthritis, neuropathic pain and spinal pathologies. He has worked in the main reference centres for the treatment of chronic pain at international level (in France, Switzerland and Germany). He has also developed the "Allyane" method with the ex-physiotherapist of professional tennisstar Rafa Nadal. This method can be used to restore lost motor skills very quickly, for example after operations, for neurorehabilitation, after strokes or in cases of Parkinson's disease and multiple sclerosis.
In Germany, he was head of the department of orthopaedic medicine and pain therapy at the St. Vintentius-Speyer-Hospital and specialist in traumatology at the orthopaedic department of the Catholic hospitals of Oldenburg. He currently practices in his private practice in Alicante.
You would like to make an appointment with Dr. Pablo Martinez?
Write to us!
Impressum
Dra. Iris-Alexandra Henkel

DeniaDoctor

C. Rosario 5
03700 Denia / Alicante
Telefon: (+34) 966 422 358
Telefon: (+34) 865 646 661
Notfall: (+34) 639 187 474
Schreiben Sie eine E-Mail
Öffnungszeiten
Montag–Mittwoch:
09:00 Uhr – 15:00 Uhr
Donnerstag:
09:00 Uhr - 16:00 Uhr
Freitag:
nur nach Terminvereinbarung